Handmade natural bee venom skincare from New Zealand
By director and co-owner Dr Lynne Huddleston
Fine lines disappear and wrinkles soften after just a few days use of our ethically produced bee venom skincare.We collect our world-famous Nelson bee venom (reportedly used by Royalty) from hives in the beautiful sunny Nelson countryside – see BEE VENOM and learn how we do this without harming our precious honey bees.

Made in Nelson from local (whenever possible) and imported ingredients. We collect all our bee venom from hives in the lovely Nelson region
Our silky luxurious bee venom creams and serums are hand-blended in small batches to ensure freshness. They contain Manuka honey and certified organic oils, herbal extracts (with wonderful vitamins and omegas) and organic butters. Made in Nelson from local (whenever possible) and imported ingredients. We collect all our bee venom from hives in the lovely Nelson region. See INGREDIENTS for descriptions of our nourishing and hydrating ingredients… and most importantly we do not add parabens, petrochemicals, artificial fragrances, colours or other nasties.
At One Natural we operate our laboratory in a sustainable manner with the utmost respect for the environment. We wouldn't dream of testing on animals…read ABOUT US to get to know Lynne with her PhD who concentrates on research and development, and Scott with his M Agric Sc. who is the bee venom maestro.
Our photographs feature our families who help with all aspects of the business. Bee venom it not called Nature's Botox for nothing… but it's 'Beetox' without painful injections, bruising or frozen faces. Bee Venom is one of Nature's strongest anti-inflammatories and works its magic by stimulating collagen production.
Visit our range on our ORDERS PAGE or see the One Natural Skincare FACEBOOK PAGE
ROYAL CONNECTION!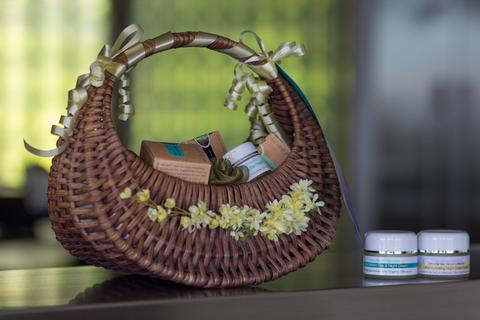 One Natural was delighted to present Camilla, the Duchess of Cornwall, with a gift basket of our bee venom skincare.
Camilla and Prince Charles attended the very successful 'Source to Serve' event; held recently at the lovely Mahana Estate – handily located just up road from our Venomry!
**With thanks to Jane Smith, Jj Luck and Jill Alexandra for their great assistance in showcasing our products.**